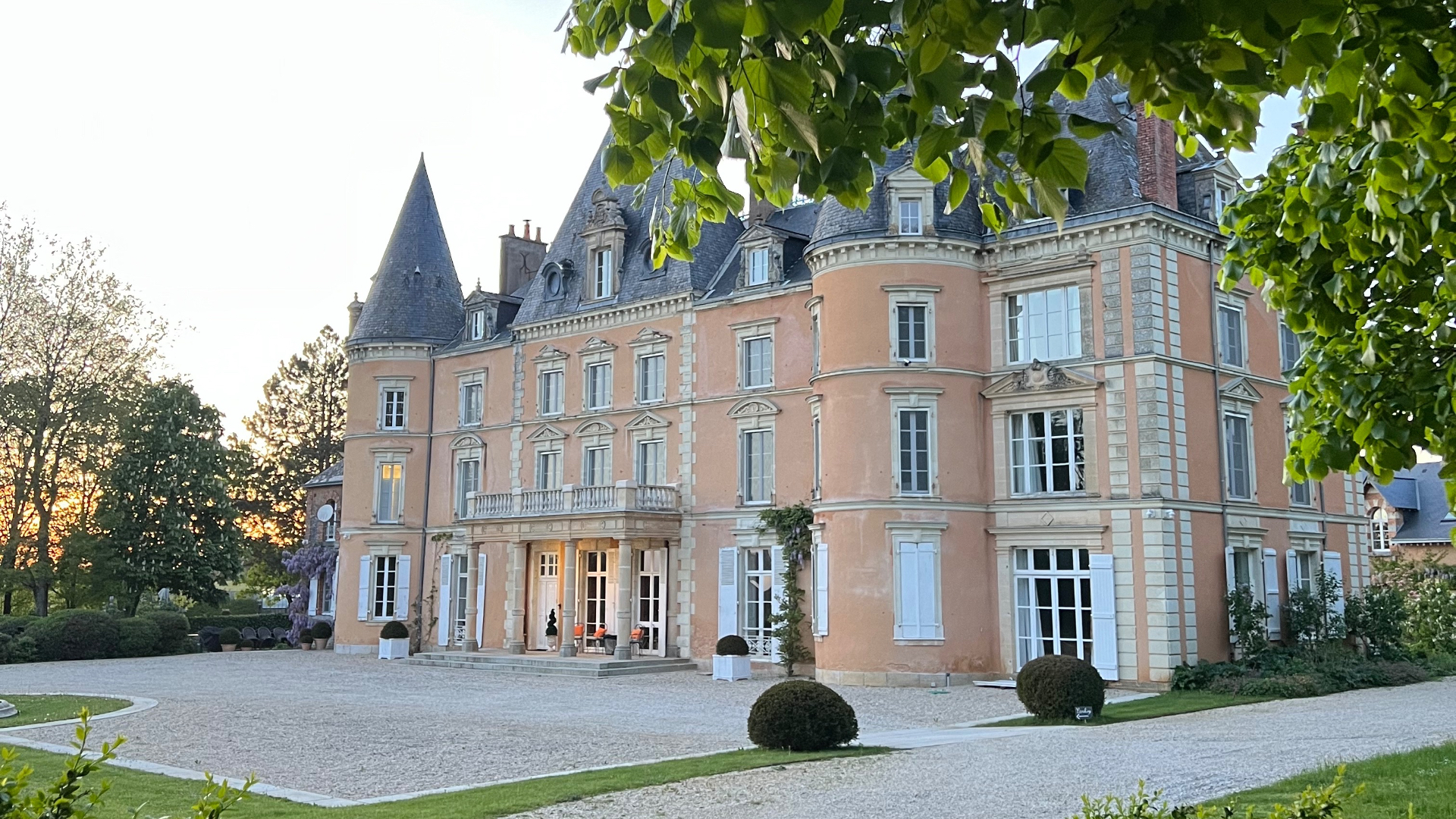 Mon Oct 7

  

|

  Mon Oct 14

2024

 

Ruth Korch Art Presents…

 

A French Château Painting Holiday!

 

Your LUXE Artistic & Creative Adventure Awaits…

 

 

Loire Valley, France




Limited Space available!
Time & Location
Oct 7 – Oct 14, 2024
Our very own private French Château in the Loire Valley, France will be an over-the-top creative adventure and includes EVERYTHING… All you need to do is get yourself to Paris.

Whether you fly in on Oct 6th or plan a few days in stunning Paris before the retreat, all you need to do is meet us at the Montparnasse Train Station on Oct 7th.
About the Event
Contact us at [email protected] for more information, to secure a spot, or to join our Waitlist.
Join us for this LUXE  Painting Holiday Adventure of a lifetime in the Loire Valley region of France.
Dates: October 7 – 14, 2024
Price: $4,500 - (excludes: individual airfare, personal souvenirs, and 1st night lodging in Paris on Oct 6th)
All Inclusive:
Round trip Train transport from Paris (Gare Montparnasse) to Laval Station 
7 night's LUXE ensuite bedroom (Single or Couples accomodations)
Daily breakfasts, lunches, aperitifs, and gourmet evening dinners 
All Tips
Transport to all excursions to nearby historic villages - this is a great opportunity to take plenty of photos, sketch, shop and enjoy French culture
Tour Château d'Angers with the oldest & largest collection of medieval tapestries in the world
Handmade Paper-making Workshop & tour a 13th century Paper Mill
Visit local brocantes, fleas, thrift stores & markets
Catered gourmet lunch at neighboring Artist's château, tour of artist's ceramics atelier and French dining etiquette lesson.
24 hour use of the art studio
Painting demos with group and individual instruction
Non-Painter's are welcome to participate in as much or as little of our daily excursions as desired. 
Welcome Swag Bag
Designed for the creative & adventurous soul… including (but not required) Watercolor & Lettering... All Experience Levels WELCOME!
Local pre-trip gatherings and/or detailed pre-trip communications & handouts will deepen group connections, build excitement and anticipation and help prepare you for this truly amazing experience.