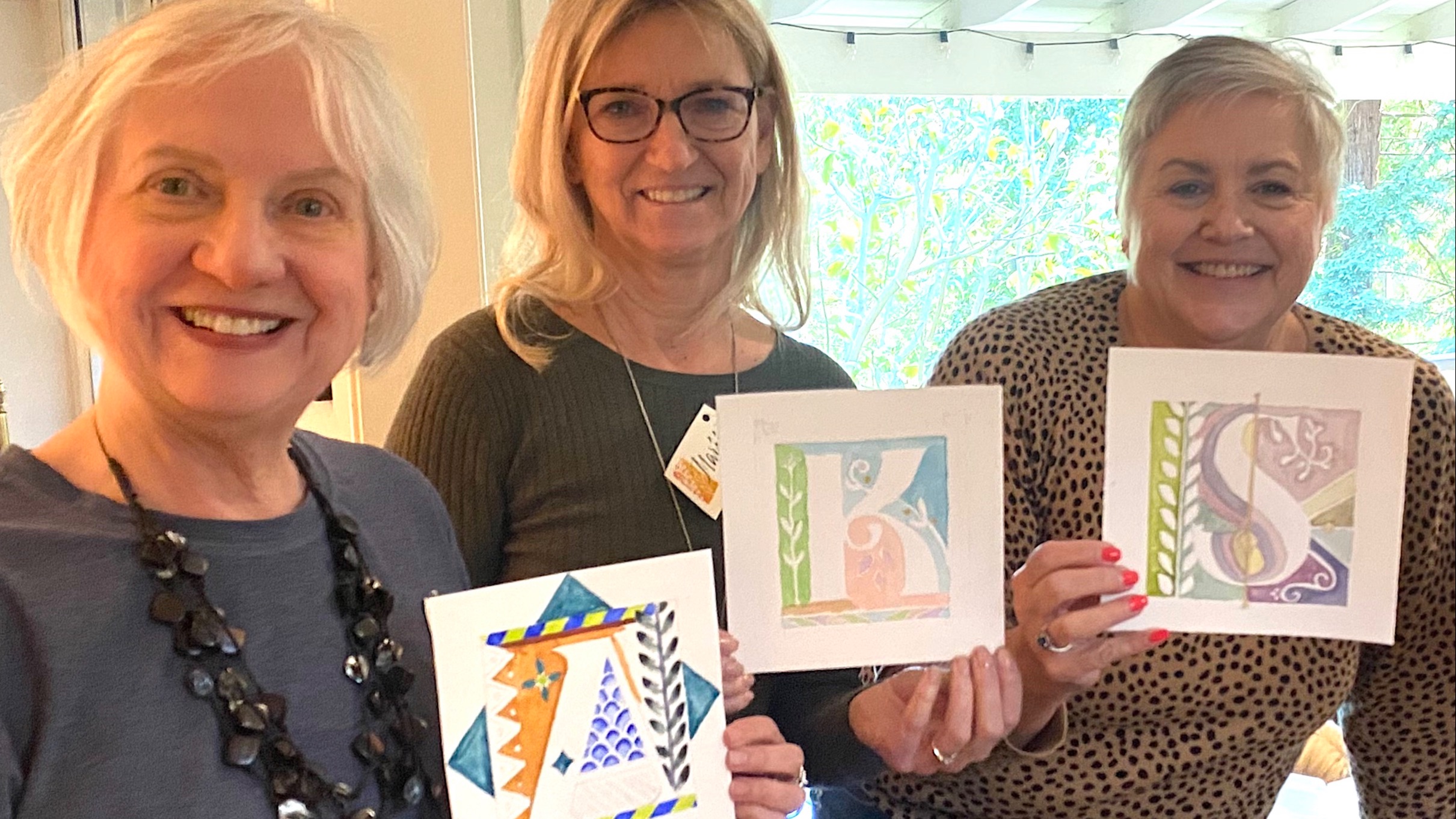 On a recent weekend I had the privilege of teaching two separate art classes to two different groups. One workshop was held here in my home where we created and played with the wonderful letter designs of Adolf Bernd – a German calligrapher and typographer (1909-1994). I am totally infatuated with Bernd's style & work, and it was a fun challenge for me to try and break down his design aesthetic to be able to pass it on to the class.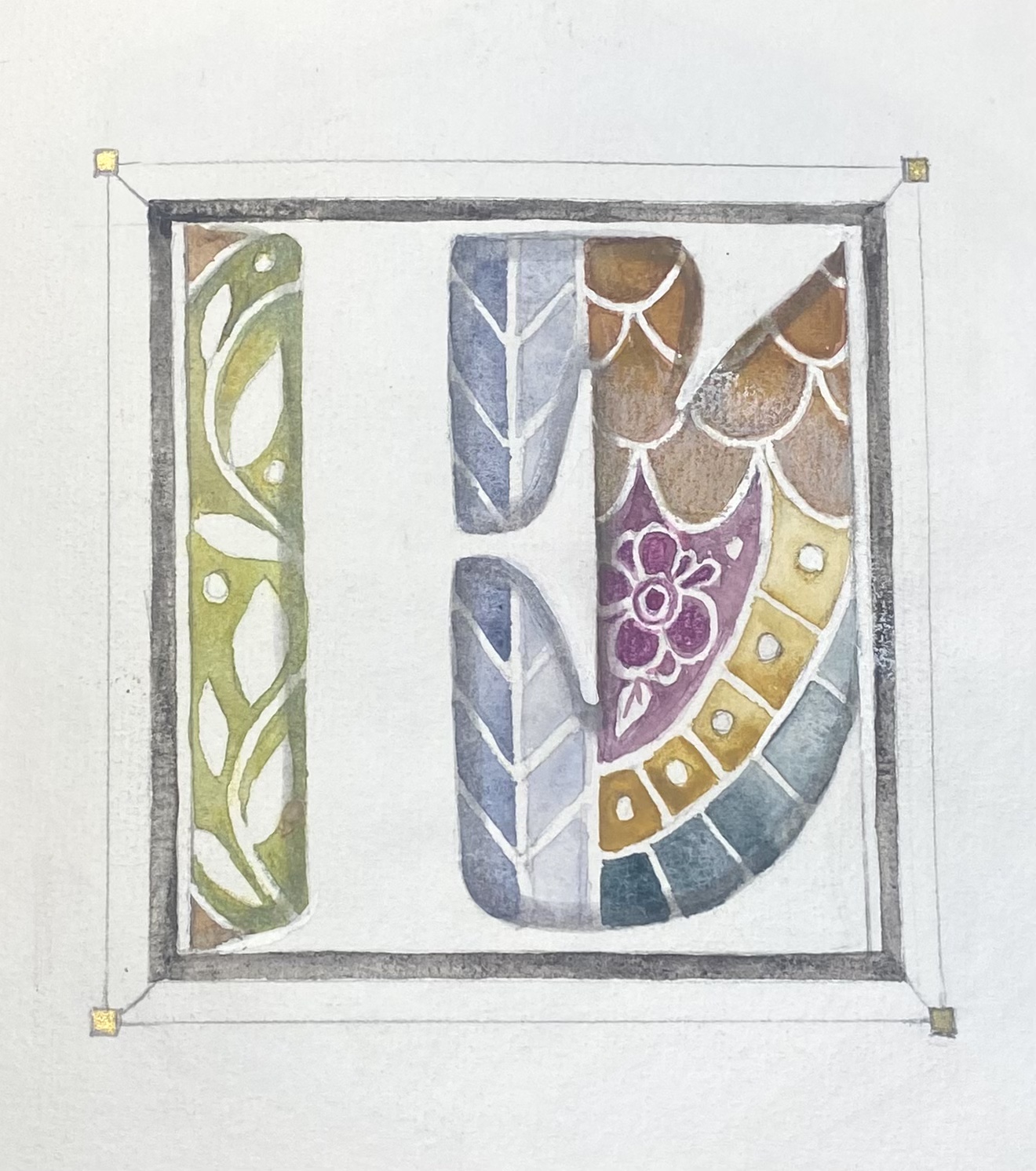 That's where the fun began for me. I got to watch others take those elements and make it their own. I watched the beautiful uniqueness of everyone's personality and style emerge.
Even those who felt like they were "just copying" still produced something that had their own stamp of style. What a privilege! Just take a peek at some of the designs that were created in class…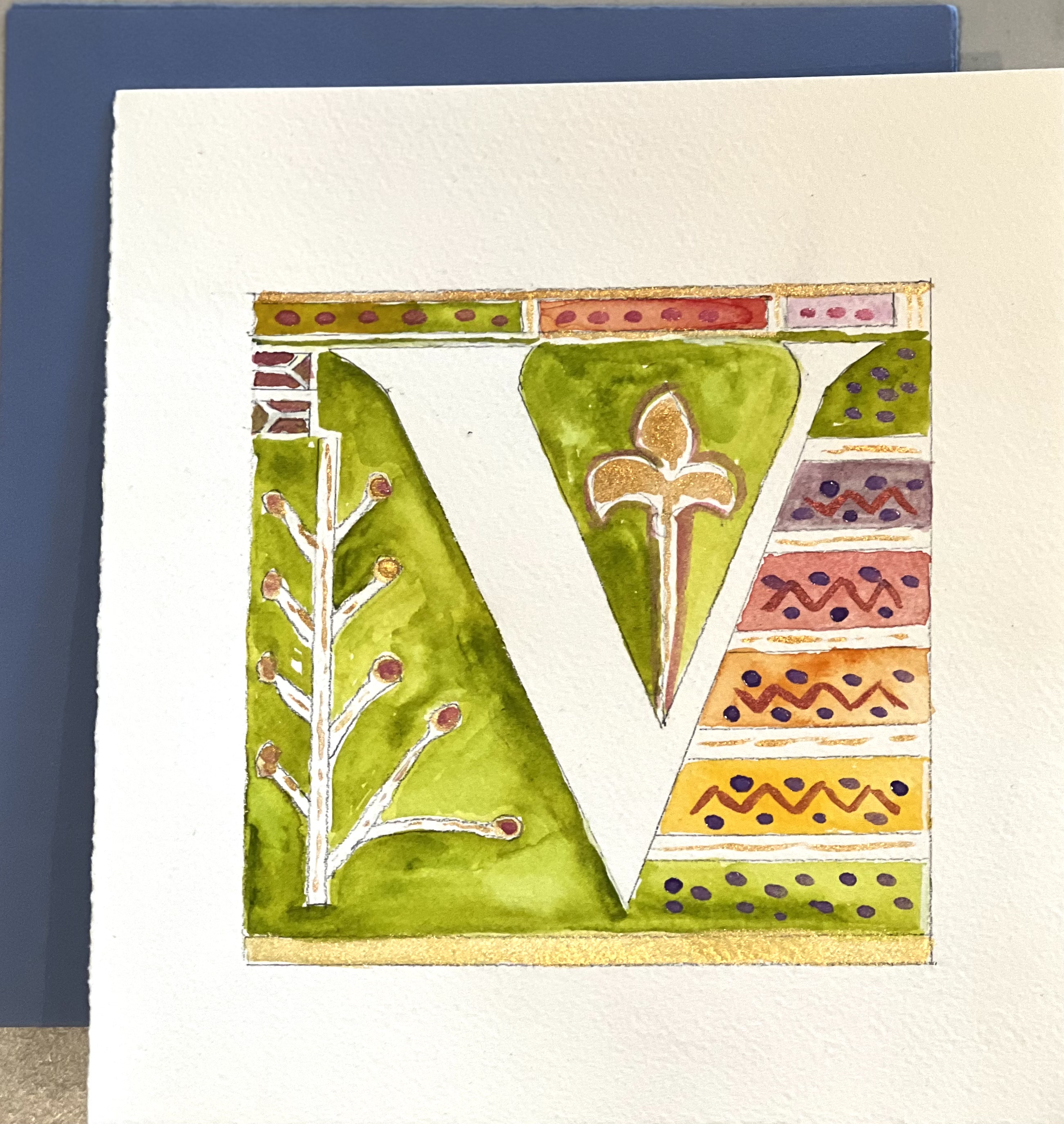 The second class was held at a local store in Scotts Valley, CA - HOME by Zinnia's. HOME is a beautifully curated home accessory/furnishing store, and it was inspiring just to be in such lovely surroundings. Dedra Bennett, the gracious and generous owner set up tables, closed the store a bit early to accommodate our class, and then offered a 20% discount for any purchases made that evening. This group had all levels of experience. The workshop involved tracing some simple spring and summer designs and then painting them with watercolor.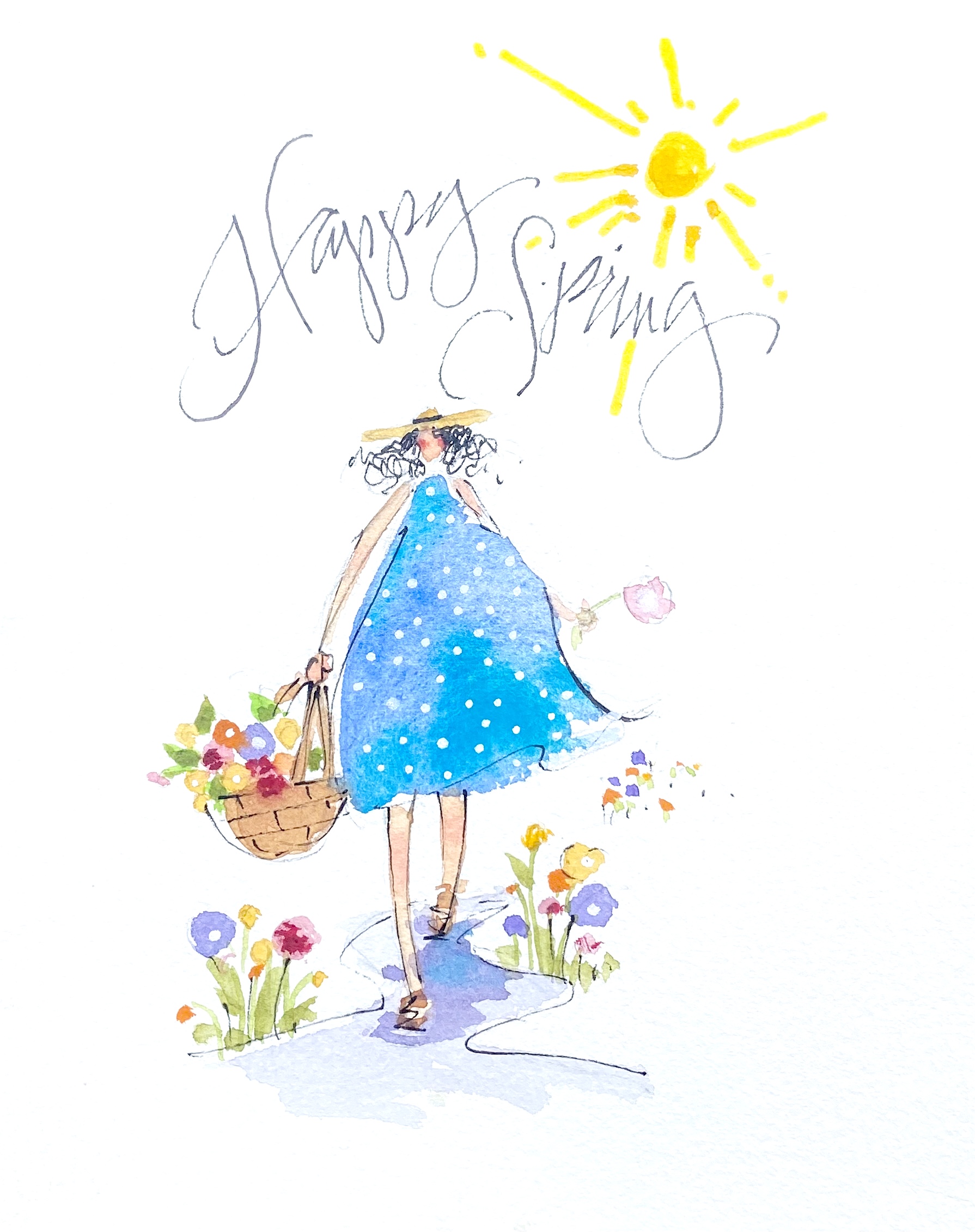 I absolutely loved watching people who initially felt intimidated, start to relax, begin to enjoy, and then finally get lost in what they were painting. I heard a number of them say "oh, I totally lost track of time" – which is a sure sign of entering the wonderful, restorative "land of the right brain."

Even though everyone received the same instructions and images to trace, the paintings all came out unique to each participant.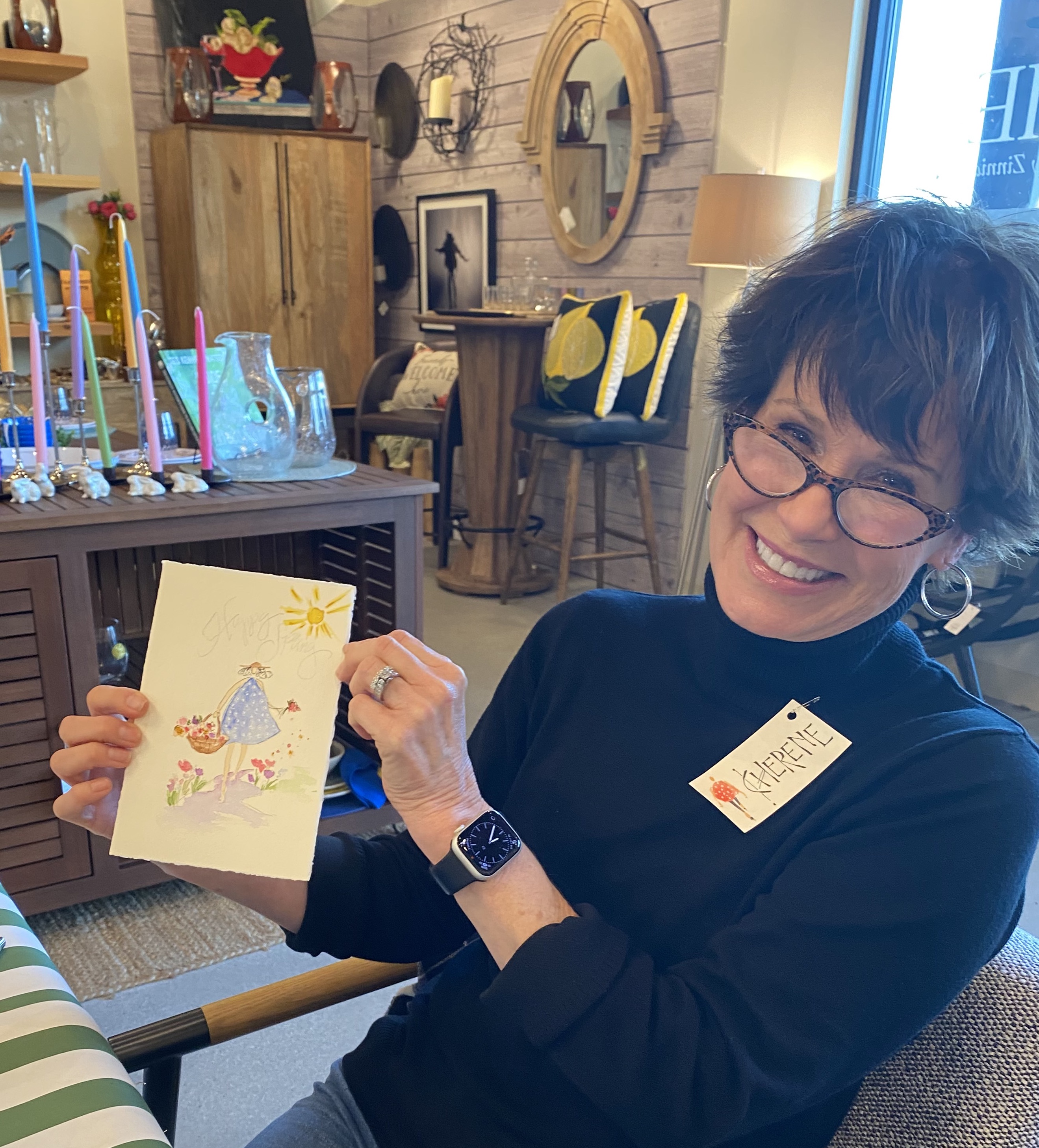 What a privilege for me to watch all that unfold. I was inspired by beginners bravery and vulnerability and by others and their own creative choices in color and painting style.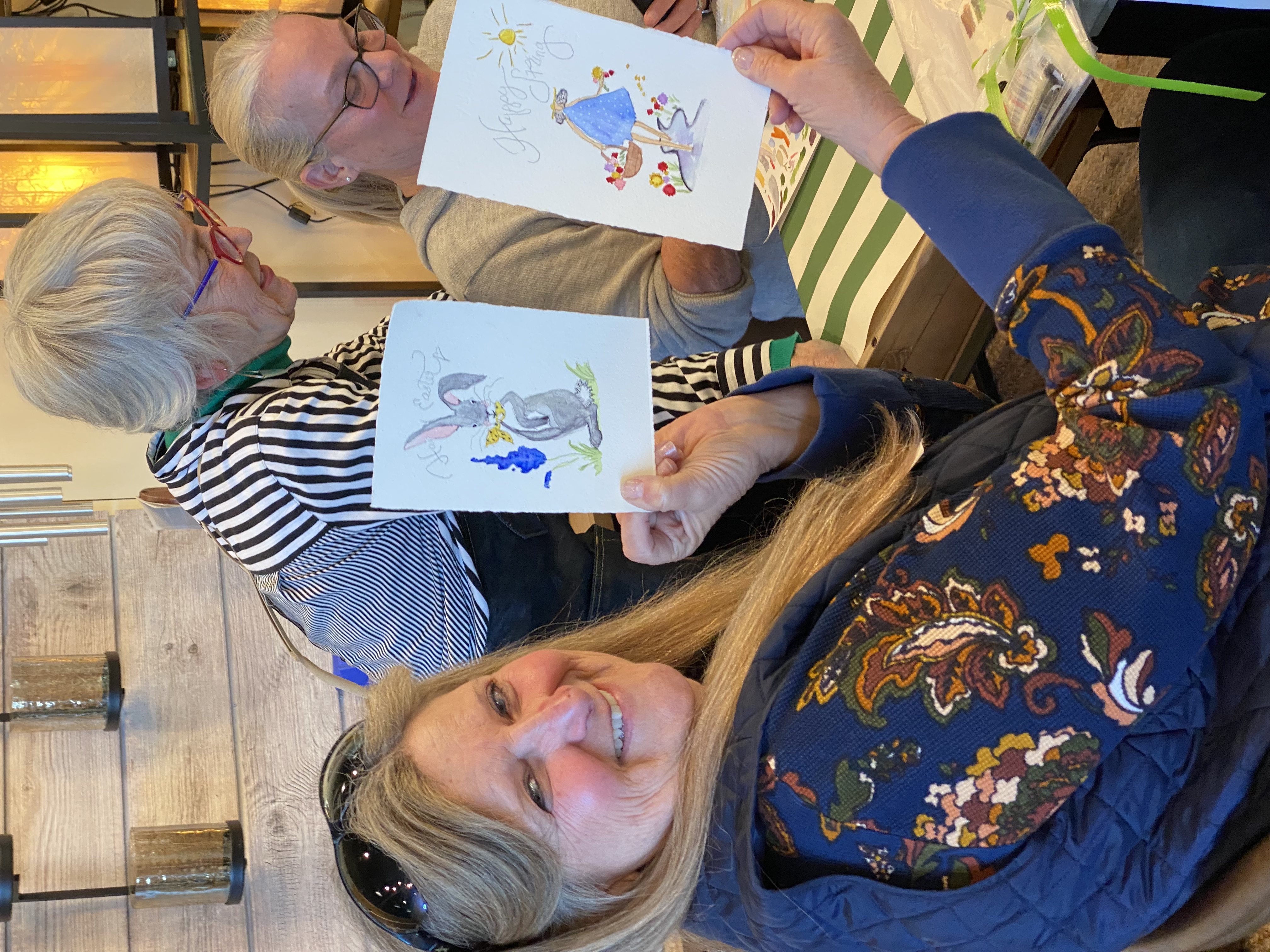 Art thrives in community as we learn from and encourage each other, and I certainly experienced that afresh during this weekend. Even though you may not be able to attend local classes, I hope you can be a part of my upcoming online community: Flourish. It's another version of community that is going to be accessible to so many more than just local folks. It is going to be amazing, and I hope you stay tuned to hear more as we unfold the exciting plans.