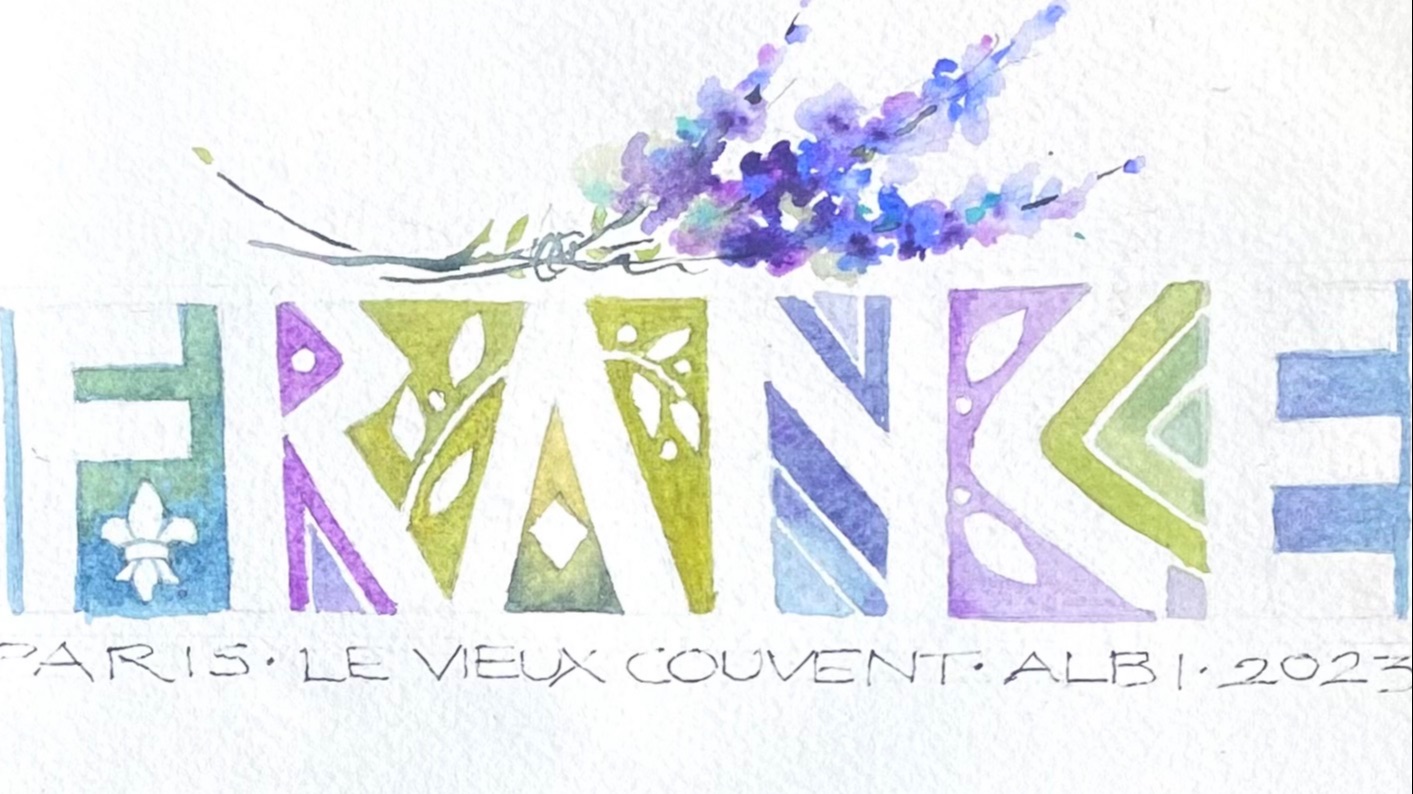 I'm headed back to France…

I guess I should say, "so to speak"! In actuality, I'm returning to France currently in the pages of my journal as I revisit and remember all the places we saw and enjoyed last month. It's one of the rich benefits of art journaling.
The last time I wrote, I was busy getting ready to lead a painting holiday to Le Vieux Couvent, a quaint artist's retreat center in Southwestern France. I was enjoying the buildup of anticipation (click here if you want to read that blog post: Anticipation) by laying out my journal and even pre-painting some of the pages with our group as we met and planned out our adventure ahead of time.
Now, I'm on the delightful flipside of that scenario. Page-by-page, I'm relishing the memories of meandering through cobblestone streets leading to ancient town squares, savoring fantastic farm to table food - always beautifully garnished - prepared by our wonderful hosts (talk about art!), and last, but certainly not least, attempting to digest just some of the incredible history which played out exactly where we were walking!
It was such a pleasure to come back from our daily jaunts out into the countryside and gather together in Le Vieux Covent's art studio to paint what we saw and experienced. Some diligently wrote down their impressions, trying to preserve them while fresh in their minds. Others did the same with their brushes and paints. Here are just a few of my impressions…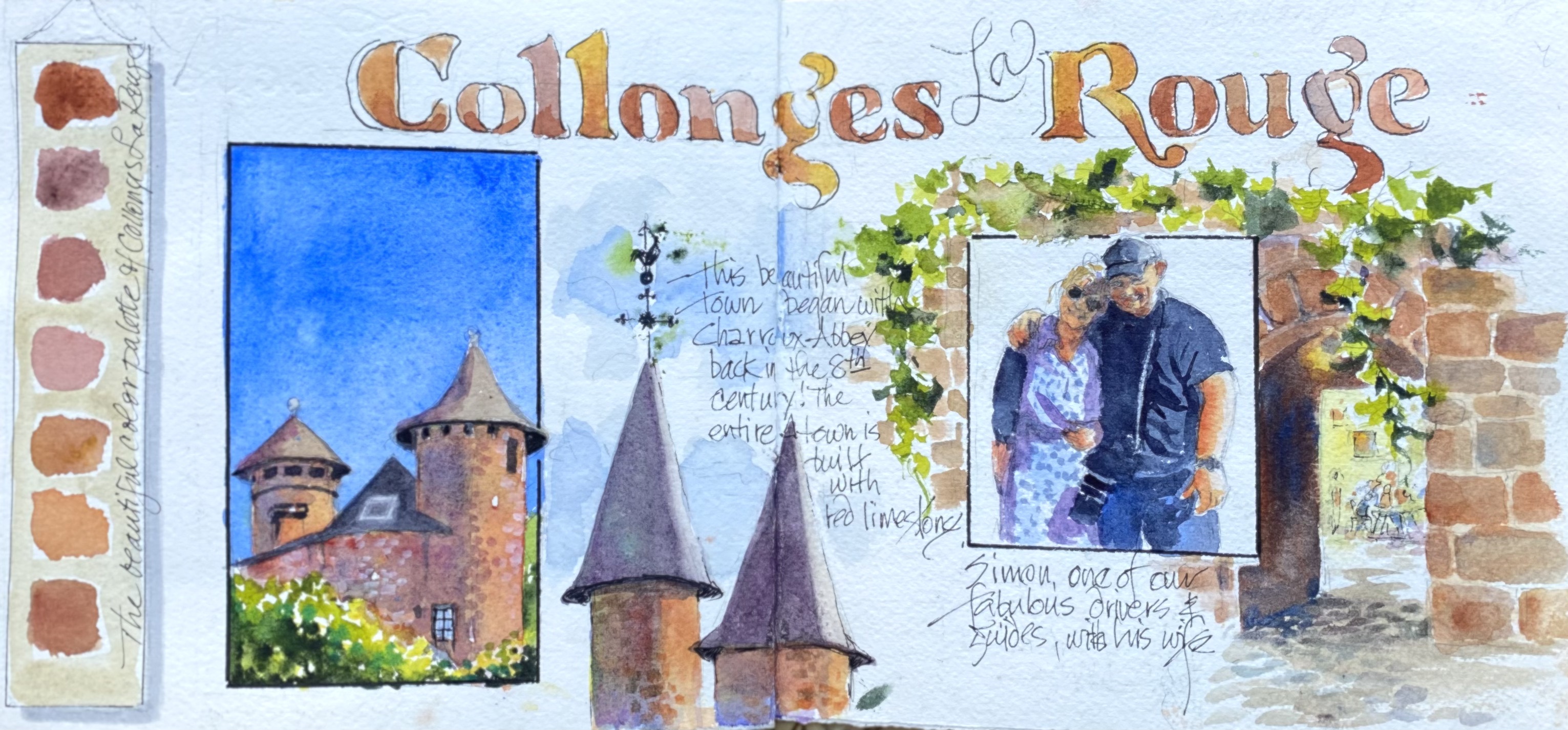 One of my favorite destinations was Collonges La Rouge – a BEATUTIFUL small town with towers and turrets, built exclusively out of red limestone, with its earliest beginnings all the way back in the 8th century!!! It was utterly charming and a sight to behold in all its glowing shades of ancient red.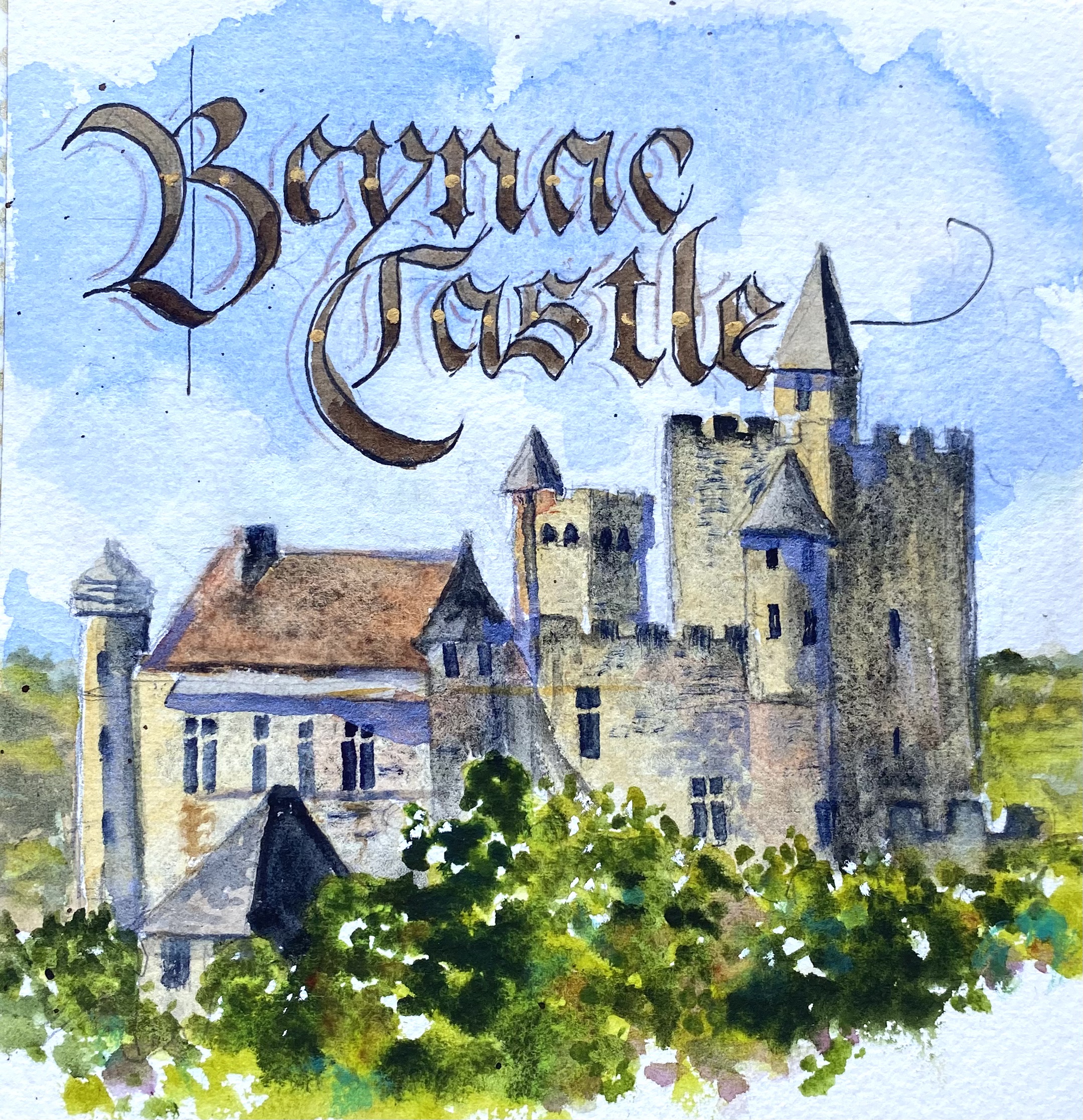 Another favorite was a tour of Beynac Castle, gifted to Richard the Lionheart by his mother, Eleanor of Aquitaine. From the top of the castle, we could look out over the valley, separated by the Dordogne River. During the 100 Years War, one side of the river belonged to France and the other to England.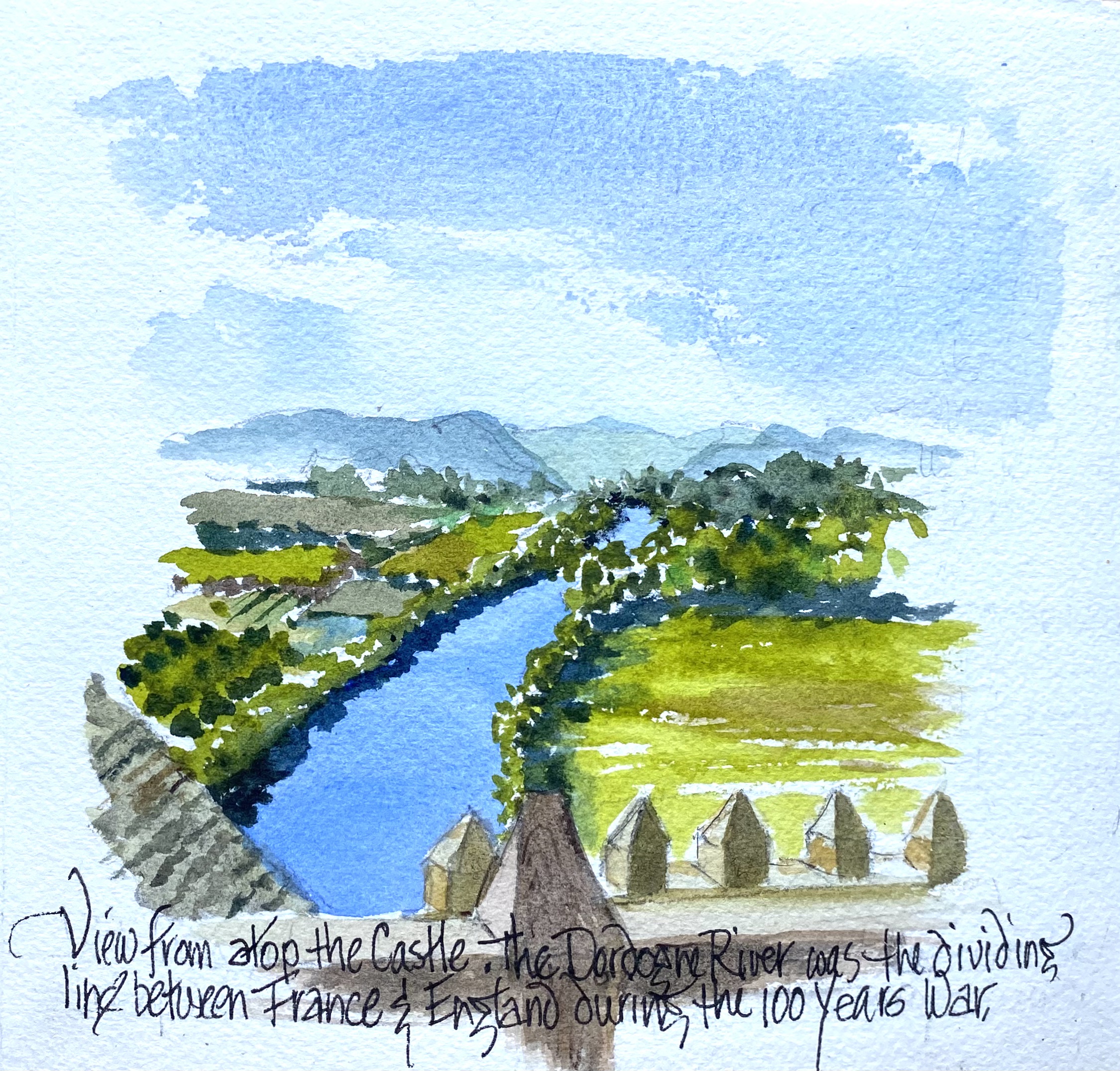 So, between beautiful scenery, fascinating history, art, delicious food & wine and all with the fun community of friends, the combination was downright heavenly. Maybe you'd like to join us!
Well, have no fear…. We have two fabulous trips coming up in 2024. So if interested, keep your eyes pealed for an email coming out in the next week or so when registration opens!
Space is limited, so be sure to contact us and perhaps you'll be working on your own journal pages with us in Sonoma or at our very own French Château in France next year!